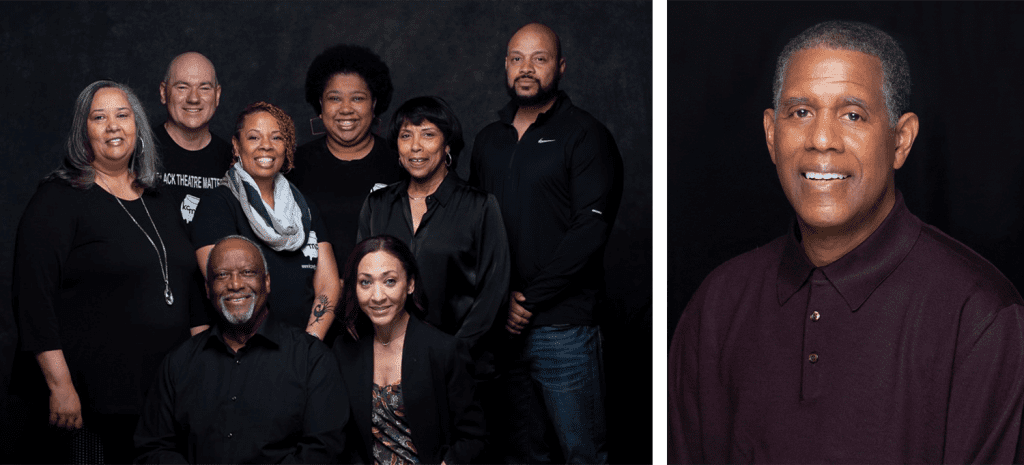 About KCMPT
KCMPT creates thought provoking, professional productions that reveal the rich contributions that African Americans have made to the theatrical tradition in the United States.
As the premier African American theater company in Kansas City, our primary goal is to explore theatrical works, old and new, that feature complex stories of African American life as a lens through which we realize our shared humanity. We seek to build coalitions and partnerships across the diversity spectrum that can create bridges that facilitate opportunities to understand and celebrate our similarities and our differences.
Mission
To create a public sphere where the theatrical contributions of emerging and established African Americans playwrights can be shared in an enriching community environment.
To make diverse, equitable, and inclusive theater experiences that teach, critique, and model a better America.To continue to identify, train, and incubate performing artists, directors, and technicians from historically underserved communities by offering opportunities to work in professional theater.
To partner and collaborate with intersectional artists across the diversity spectrum who create work that is dedicated to social change.
Alexander Green
Alma McConnell
Brian & Karen Cushenberry
Chisanthia Brown
Committee to Elect Lee Barnes
Cynthia Dockens
David Lee Brown
Don & Patricia Dagenais
Donald Jones
Erik & Beverly Elving
Fredric Homan
Harriet Bell
Michelle Hayes
Ian Crawford
Kathleen Bergman
Kathryn Harris
Laura Kirk
Lewis & Angela Morrow
Linda Hall
Margot Hall Sims
Marti Moore
Nancy Jo Marcy
Patricia Kearnes
Ruthe and Galen Workcuff
Sarah & James Weitzel
Sherri Roulette Mosley
Tim Scott
Vicki Vodrey