KCMPT Black Playwright Festival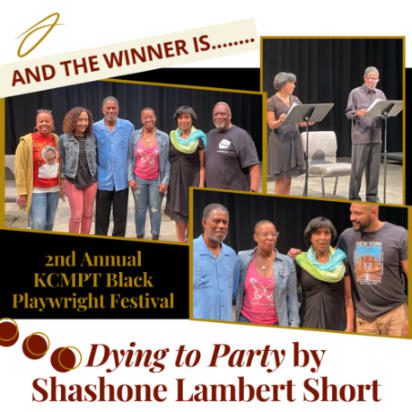 Sons of Liberty by Cris Eli Blak– Two brothers take care of each other and their family house right before Hurricane Katrina. One burdened by the past and the other by determined to build a future.
The Sane Asylum by Allison Whittenberg– A soldier and a protestor and his mother debate war and peace. However, after tragedy strikes, they start to see how crazy it is to be for or against America
Dying to Party by Shashone Lambert Short– A couple just beyond middle age plan an unusual party to celebrate their life and each other hoping it overshadows their respective secrets.