WELCOME TO OUR THEATRE
Donate to KCMPT
As a 501 (c)(3) your contributions help us continue the work we do on
and off stage. For donation questions or to donate by phone, contact
Linda Williams at 816-226-8087.
You can also mail your donation to KC MeltingPot Theatre, PO Box
413867, Kansas City, MO 64141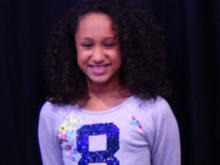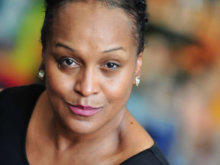 KCMelting Pot Theatre
All Rights Reserved
Made by WebDebSites



TESTIMONIALS
I wanted to express my support
for Nicole Hodges Persley's
appointment as Artistic Director
for KC Melting Pot Theatre.
Nicole's experience, vision and
commitment to the mission of
KCMPT in this capacity will help
expand the artistic direction and
platform for amazing works of
theatre in Kansas City.
Leticia Zarate-Garcia, Board Member,
KCMPT
It (Radio Golf) was one of the best
productions I've seen from KCMPT.
You and your team really nailed it.
Congratulations
Marilyn Monroe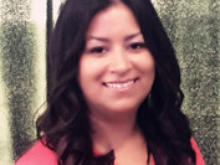 I love speaking and acting, but
never had the opportunity to
show my speaking ability until
I auditioned for a part in the
play Rachel at KCMPT. Thank
you Mr. and Mrs. Williams, Ms.
Nicole and KCMPT for believing
in me and my talents, and I
look forward to my next
performance!
Arianna Craig
There's this family atmosphere that
Harvey and Linda create, and you
know it's genuine.. along with the
respect that they give to the actors
and crew.. I literally have separation
issues for awhile after a KC Melting
Pot show that I'm in closes.
Sherri Roulette-Mosley
I was blown away by the acting in
Sunset Baby last night! Really
powerful!
Diane Capps (patron)
What's Up Next?
Please visit our You Tube page to check out the past
episodes of the "What's Going On?" and "The Black
Performance Project"
A Raisin in the Sun was absolutely
marvelous! The actors were
phenomenal! And the set was
amazing. I've enjoyed theater for
many years now and one thing that I
always pay close attention to are the
sets. I love sets...I love to go see how
the directors are going to 'set' the
stage. Well, in my opinion, this was
one of the best that I've seen in a
long time. Perfect for the time and
reminded me so much of the actual
movie. I loved, enjoyed, was thrilled
every minute. Congratulations on a
very successful production with
many more to follow.
Barbara Jewell
KCMPT creates thought provoking, professional
productions that reveal the rich contributions that African
Americans have made to the theatrical tradition in the
United States.
As the premier African American theater company in
Kansas City, our primary goal is to explore theatrical
works, old and new, that feature complex stories of
African American life as a lens through which we realize
our shared humanity. We seek to build coalitions and
partnerships across the diversity spectrum that can create
bridges that facilitate opportunities to understand and
celebrate our similarities and our differences.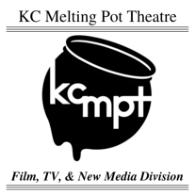 KCMPT Black Playwright Festival -
And the winner is….
Dying to Party
by Shashone Lambert Short.
Thanks to everyone who joined us during the 2nd annual
KCMPT Black Playwright Festival. It was good to be back in
the theatre and great to see you!
KCMPT Film, TV & New Media
Division
-
Stay tuned into our
IG, Twitter, and FB pages for
two new web series from
KCMPT. Project Onyx created by
Nicole Hodges Persley and a
new untitled series featuring
hot new plays and performers
from around the country
starting soon.